Our relentless pursuit of excellence has led us to win the Enablement Award for The Most Outstanding Provider of Occupational Therapy and Allied Health Services for Regional and Rural Areas in Australia in 2023. This prestigious accolade recognises our innovation, courage, and exemplary achievements in the disability care sector.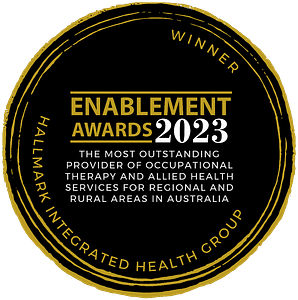 Transforming Lives
Participants and dogs becoming best friends within our therapy dog OT program.
Simply Delicious
We have been cooking up a tasty new way to teach daily living skills in our cooking school.
Creative Therapy
Art, dance, and music help people of all ages express themselves and find a new community to belong.
Over 100 Years Of Experience
We got our start in a small practice in a small town, the kind of place where trust is not given, but earned. Now we serve the Gippsland community, and our small-town values still show in the personalised care we provide every single participant.
Our allied health team and NDIS-registered services are based in the enablement approach of occupational therapy, where we collaborate with participants and their families. We tailor our programs to participants of all ages and abilities. We value community, respectful relationships, hope for a better future, all people, animals and nature.We pay our respects to the First Peoples of this nation of Australia and honor their living and thriving culture of 60,000 years.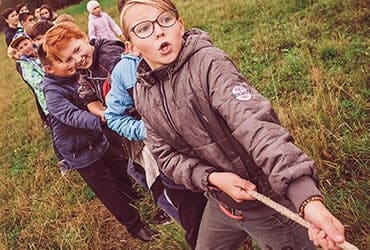 We have a dynamic team of allied health professionals supporting participants to achieve their goals and live their best ordinary lives.
Home and Vehicle Modifications
Our OT's will assess and recommend assistive technology modifications to meet the participants needs and abilities.
Acknowledgement To Country
Helping to close the gap by providing evidence based Allied Health practice and policy in First Peoples health and well-being settings.
The team here from Hallmark Integrated Health Group respectfully acknowledges the Traditional Owners of the lands and waterways of Australia and the Torres Strait Islands. 
We wish to pay our respect to all Aboriginal and Torres Strait Islander peoples and to the enduring customs and beliefs. 
We pay our respects to Elders past and present with particular  acknowledgement to the Gunai- Kurnai people and the Dja Dja Wurrung people of the Kulin nation, the traditional owners of the lands where our team members and offices are located.